The outbreak of the coronavirus has been devastating for majority of population. Called the COVID-19 virus, the pandemic has already claimed over 170,000 lives throughout the world. Many companies and organizations are working hard to help reduce the spread of the disease. Associations are also using their resources to help those facing troublesome times survive the pandemic.
Many people are able to contribute to the COVID-19 pandemic that the world is currently facing. Designers are also provided an opportunity to help communities as they are facing the COVID-19 worldwide pandemic. We explore some ways that you and me, as visual designers and artists, can be of help to communities – reducing the spread of the virus and helping those in need.
This disease will change not only how we interact with each other, but also how we are going to grow together in the future as society and as professionals.
I think capitalism is going to become a lot smarter and a lot more compassionate because of what we're going through
- Mark Cuban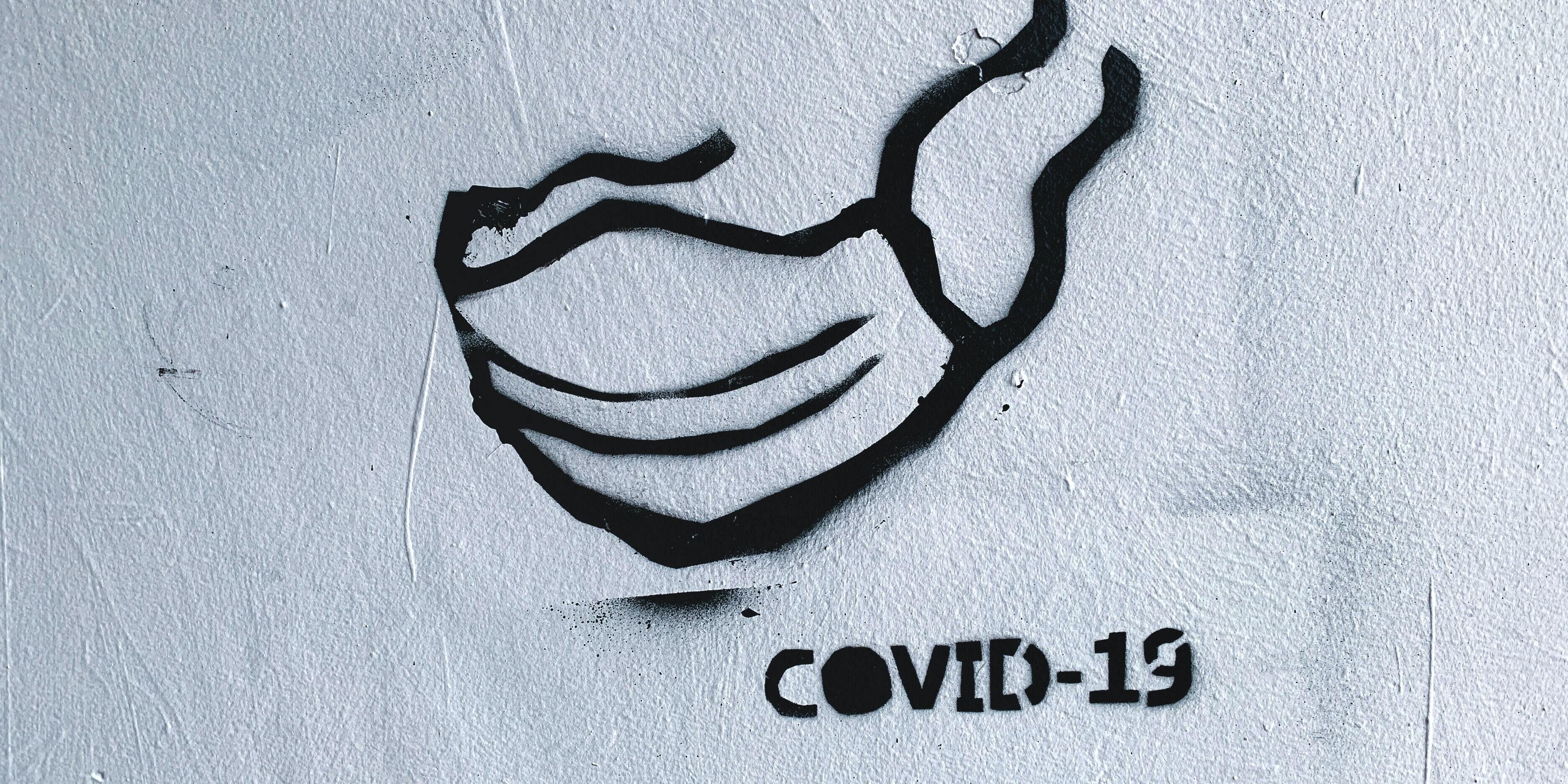 What Designers Can Do To Contribute To Communities
The novel coronavirus has already affected more than 2.6 million people worldwide. The number is growing every day. Recovery is possible from the illness with proper rest and care. Even though the number of infections continues to increase every day, there are still some people who do not realize the heavy impact that the COVID-19 pandemic has on the world.
Designers have the luxury of being able to work from home. All that you need as a designer is a computer, internet connection, and the software that you are comfortable with – that could be the Adobe Creative Suite, CorelDraw, or any other appropriate application. And our creativity to solve problems, of course.
As a designer, you might have wondered whether there are any contributions that you can make to the fight against the COVID-19 outbreak.
Of course, you can decide to donate money to associations in your area. This would allow these associations to provide care for people in need during the pandemic. Unfortunately, the pandemic has also caused a financial crisis around the world. This means most people are not in a situation where they are able to contribute money to the causes that aim to reduce the spread of the virus.
Luckily, there are still few other ways that we can contribute to.
Help Creating the Print Designs. Educate
Many communities are not well-informed about the impact that the coronavirus is having on the world.
This gives us an opportunity to put our skills as visual Designers to use. We can work on producing eye-catching graphics that can be printed on posters and brochures, as well as flyers. We can then get these distributed among the communities that may not be well-informed. We can contact associations in our areas to discuss ways that we can work together. Offer them services as a designer and I promise you, other businesses and non-profits will appreciate it.
Use Digital Media and Create Something Cool
Our design skills can also be used to create digital graphics. We can use skills to create eye-catching graphics that will catch the attention of people – catching the attention of people on the internet with messages about the coronavirus is important. This ensures they are interested in reading the information on the assets we design.
An example would be when you post the content you design on Facebook. When people scroll past these designs, they should be interested in what it says – eye-popping graphics make the person read what you have to say. This gives you an opportunity to spread messages about the impact of coronavirus. You can give people information on what the symptoms are and how they can minimize their risk of being infected.
For example, #wash-your-damn-hands has been in the top most trending posts on Twitter for almost a month. Use that knowledge to your advantage to ask people to well... wash their damn hands, but maybe find a more creative way that people are most likely to share with friends.
Help With Digital Media Presence
Web designers also hold an opportunity to contribute. Many associations are struggling to present data to their audience. This is often due to a lack of technical skills. As a web designer, we can contribute to these associations by offering to help with the development of their website. The website can then relay information about the epidemic – and even provide contact details. If the association has a program that helps people in need during the outbreak, we can help the company set up a website that allows people to fill out a form or request information on how they can utilize the assistance offered by the association.
With most people staying indoors during lockdowns, there is a spike in internet usage. This means setting up a website using our design skills is an excellent way to portray important messages to communities. The rise in internet usage means we are able to reach people through online channels easily during the pandemic – and this is an excellent way to ensure people realize what they should do during the outbreak, how they should react, and who they should contact if they are unable to cope with the effects of the coronavirus.
Your area is most likely suffering from the same issues mine does. We have a tons of restaurants on the brink of closing up because they did not have strong online presence or they are not educated about using free tools like Instagram or Facebook to advertise their take-out menus. This epidemic has caught them off-guard. Help them, help them with anything you know and don't ask for anything in return, if you can afford. it. They will remember your good deed if they get through this and the best part, your work will be most appreciated right now more than anything.
Conclusion
We, as Designers have an opportunity and Responsibility to bring our part in helping communities who are at risk of being infected with the COVID-19 virus or businesses that already struggle. I looked at only a few of the potential opportunities that you should consider if you want to contribute.
I think we all should. More than anything, it exposed and amplified the weaknesses large part of our population faces every day either from economic or cultural inequalities through the whole planet.
We are in this together, let's get through this together so at the end we all succeed. As human beings.