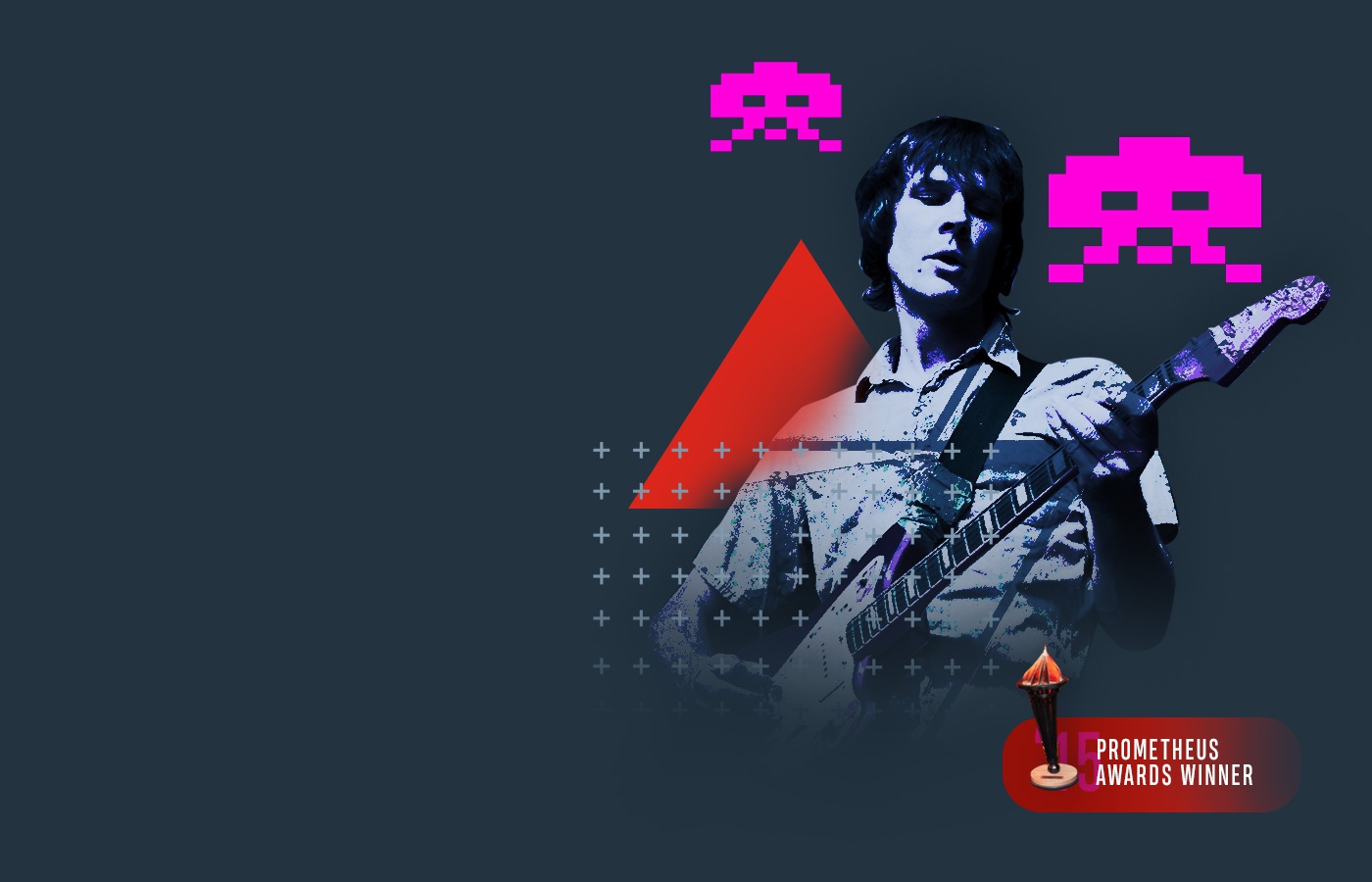 8035 Music Festival App
Custom iPhone and Android app for the '15 8035 Music Festival. The app had a great list of features: custom lineup for every day, interactive map game and band details/bio. The app was nominated and won the Best Interactive App of the year at Prometheus Awards the same year.
Project Role
UI/UX, Moodboards, App Design, Illustrations

Duration
4 months
Festivals are great because you get to just walk around the corner and see a new band that you've heard but not had the chance to check out.
- Johnny Marr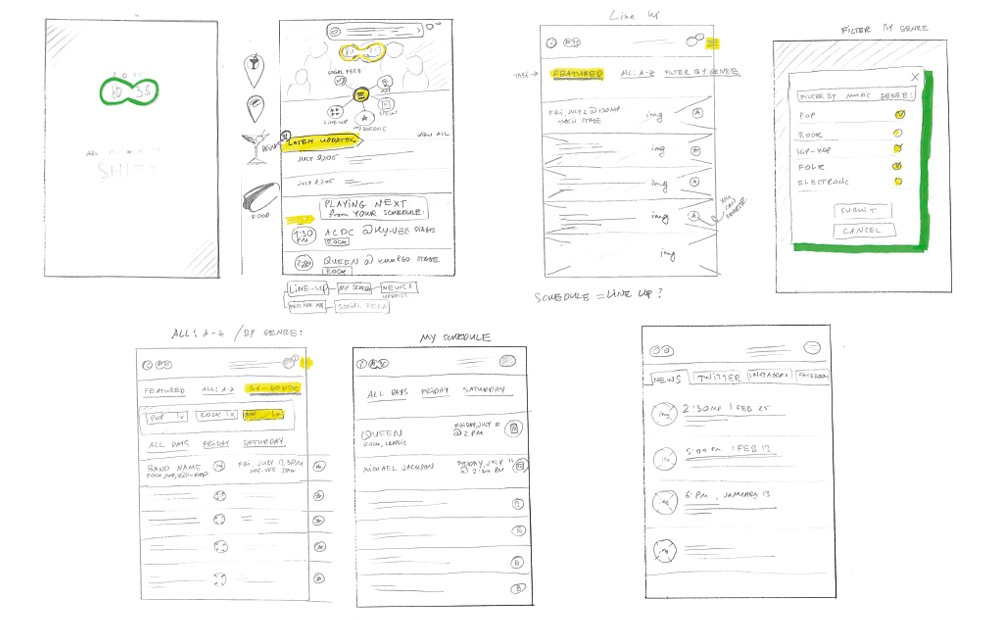 App Screen Sketches
First, I sketched out main screens for the app to interact with the festival visitors based on features client wanted. The main task was to make it easy and quick for people to check out lineups and times for each day of the festival, have quick filtering feature for music types and also to be able to add specific band to a custom schedule. Later, I have added additional screens to the app that would add to overall experience: social interaction screens, interactive map and game pages.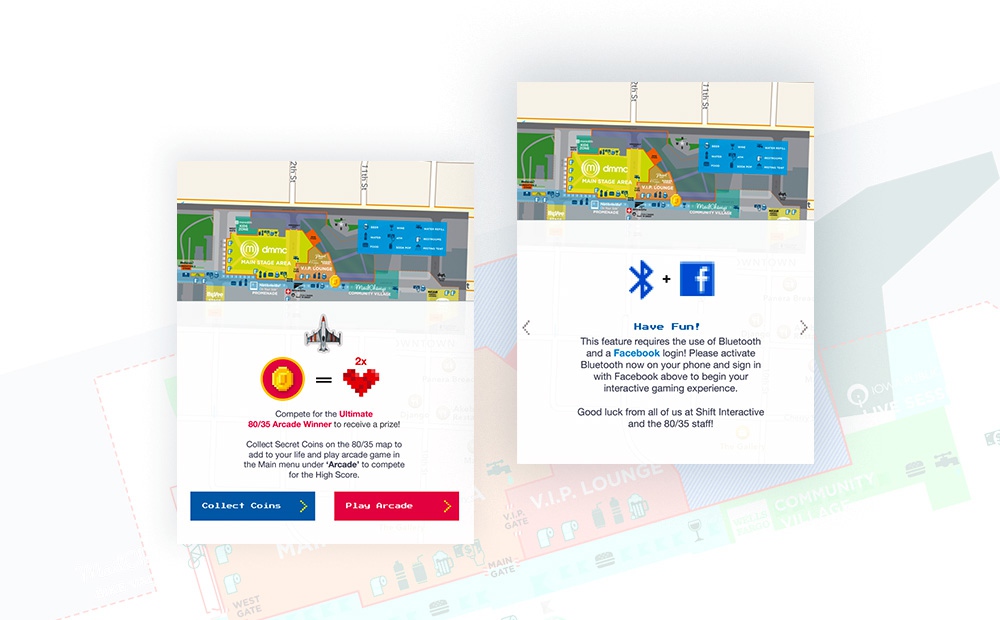 Interactive Map With Social Beacon Game
This was a really fun idea our team came up with: we wanted to create a Invaders-inspired game to the app and place iBeacons to the festival grounds to have people collect Tokens, earn points, and win actual rewards after the festival. The whole theme for that year was retro video games and we thought that was going to make it even more fun for younger users.